Tiffany Clarinet
Tiffany,
This is your personal webpage for our clarinet lessons at Nyack College.  If I need to share something with you, I'll do it here.  
I scanned the Vaughn-Williams Six Studies in English Folksong, but I found it is available for free here.  You should download and print the clarinet part and the full score (says for Violoncello and piano or other solo instrument, this is correct).   I'd like you to play these on your recital and possibly your jury.
I'd also like you to acquire one more book for this semester.  It is by my clarinet teacher, Kalmen Opperman.  The book is Intermediate Velocity Studies here on Amazon.
               Great job today on the lesson.  Keep practicing.
Best,
Professor Jones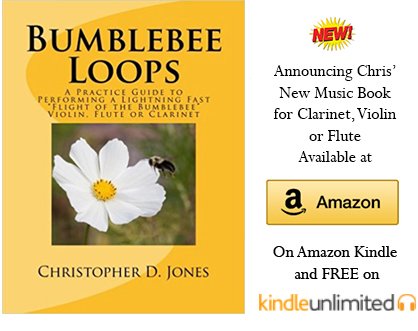 For the entire series of hand position and practice videos come to
Clarinet Exercises
.