Famous Clarinet Players
All-time Famous Clarinet Players, Solo, Orchestral, Jazz, Grammy, Klezmer, World, Orchestral Principals
Fame and clarinet: Who are the famous clarinet players? If you were to ask the man or woman on the street, they might say Kenny G. (not knowing he's a saxophonist) or give you a really funny look and return the question - "Uh, famous clarinetists?"
This "person on the street" from the 1930s to at least the 1990s would say Benny Goodman, Artie Shaw or Woody Herman hands down. These famous clarinet players were the bandleader/clarinetists that rocked the world during the big-band era.
---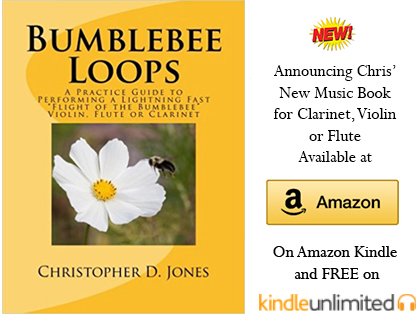 Go to Amazon/Bumblebee Loops to get your copy of Bumblebee Loops here. 
---
All-time Famous Clarinet Players - Goodman, Shaw and Herman
Famous Clarinet Players - Benny Goodman
Hum? Let's get a glimse of why these clarinetists lit the world on fire with clarinet "back in the day." Here is the Benny Goodman Orchestra playing Sing, Sing, Sing featuring Gene Krupa-Drums, Harry James-Trumpet from the film Hollywood Hotel from 1937.

The following method includes the music to
Sing, Sing, Sing
.
| | |
| --- | --- |
| look inside | Benny Goodman (Jazz Play-Along Volume 86). By Benny Goodman. For C Instruments, Bass Clef Instruments, Bb Instruments, Eb Instruments. Jazz Play Along. Play Along. Softcover with CD. 72 pages. Published by Hal Leonard (HL.843110). |
FAMOUS CLARINET PLAYERS - LEARN MORE ABOUT BENNY GOODMAN, AND MAYBE HOW TO SWING LIKE THE KING OF SWING.


Famous Clarinet Players - Artie Shaw
Then you have Artie Shaw. Below is a video of Artie Shaw's playing his Concerto for Clarinet. You'll see and hear his stature as a clarinetist, bandleader and entertainer from the 1940 film Second Chorus.

| | |
| --- | --- |
| look inside | Artie Shaw's Jazz Technic, Book 1 - Scales & Exercises (Scales & Exercises). For clarinet. Method/Instruction; Technique Musicianship; Woodwind - Clarinet Method or Collection. Swing and Technique. Clarinet instruction book. Standard notation and instructional text. 28 pages. Published by Alfred Music (AP.EL9506). |
| | |
| --- | --- |
| look inside | Artie Shaw's Jazz Technic, Book 2 - 14 Clarinet Etudes (Fourteen Clarinet Etudes). For clarinet. Method/Instruction; Technique Musicianship; Woodwind - Clarinet Method or Collection. Swing and Instructional. Clarinet instruction book. Standard notation and instructional text. 16 pages. Published by Alfred Music (AP.EL9502). |
This Eddie Daniels method has Shaw's signature tune in it:
Begin the Beguine
| | |
| --- | --- |
| look inside | The Music of Eddie Daniels (Clarinet). By Eddie Daniels. Edited by Pete Barenbregge. For clarinet solo. Artist/Personality; Lead Sheet; Woodwind - Clarinet Method or Collection. Jazz and Hard Bop. Difficulty: medium-difficult. Instrumental solo book. Standard notation. 80 pages. Published by Alfred Music (AP.0742B). |
Famous Clarinet Players - Soloists
Famous Clarinet Players - Sabine Meyer and Julian Bliss
One of clarinet's new superstars is Julian Bliss. He collaborated, and studied with, Sabine Meyer, one of the greatest German clarinetists and also one of the top clarinet soloists in the world.
There was a great promotional video in this spot before that is now off YouTube. You can still experience their amazing artistry here with the Concerto for Two Clarinets in Eb Op. 91: mvt. 1- Allegro by Franz Krommer

If you are interested in learning the Spohr and Krommer works on the Bliss/Meyer CD, check them out here...
| | |
| --- | --- |
| look inside | Clarinet Concerto No. 4 in A Minor Composed by Louis Spohr (1784-1859). For Clarinet. Masterworks; Solo; Woodwind - B-Flat Clarinet Solo. Kalmus Edition. Masterwork; Romantic. Part(s). 44 pages. Published by Kalmus Classic Edition (AP.K09751). |
While clarinetists today aren't necessarily household names like Britney Spears and Tom Cruise (thank goodness for us and the players), there are clarinet superstars among the classical, jazz and klezmer styles. Here is a small selection of names of famous clarinetists:
Famous Clarinet Players - Richard Stoltzman
Richard Stoltzman, Grammy-Award winning clarinetist, plays some music and talks about his experiences working with modern classical composers. The music he is playing on this clip is the Bach
Chromatic Fantasy
.
| | |
| --- | --- |
| look inside | Richard Stoltzman Songbook (For Clarinet and Piano). Composed by Richard Stoltzman. For clarinet and piano. All Time Favorites. 20th Century, Jazz and Contemporary Instrumental. Difficulty: medium-difficult. Piano/clarinet book (no lyrics, separate pull out part for clarinet). Introductory text and performance notes. 239 pages. Published by Carl Fischer (CF.ATF141). |
| | |
| --- | --- |
| look inside | Aria (For Clarinet and Piano). For clarinet and piano (Clarinet/Piano). Classical. Collection and set of performance parts. Performance notes. 183 pages. Published by Carl Fischer (CF.O5387). |
Here is Mr. Stoltzman playing the first movement of the Copland
Clarinet Concerto
with Michael Tilson Thomas conducting the London Symphony Orchestra.
Famous Clarinet Players - Martin Fröst
See and hear this amazing montage of Swedish clarinet virtuoso
Martin Fröst
. Charismatic and multi-talented, you'll see him performing clarinet while rollerblading and articulating the
Flight of the Bumble Bee
. Want to learn
Flight of the Bumblebee
? Go through Opperman's
Chromatic Machine
methodically and you'll turn some heads with speed.
What do you mean by "pushing the envelope?" More Martin Fröst to follow; this is the short version of Hillborg's
Clarinet Concerto "Peacock Tales"
. The playing is amazing all by itself. Now, add the acrobatics in between…
Famous Clarinet Players - Orchestral
Famous Clarinet Players - Orchestral players - Larry Combs, Karl Leister, and Ricardo Morales.
Watch Larry Combs, former principal of the Chicago Symphony Orchestra, play this original arrangement of Schubert's Shepherd on the Rock.

Hear Mr. Karl Leister play Carl Maria von Weber's
Rondo. Allegro giocoso
from the
Clarinet Quintet
, Bb Major Op. 34. with members of BPO (1990) Berliner Philharmonic Chamber Music.
Quintet Op. 34 (Clarinet) Clarinet and Piano. By Carl-Maria Von Weber. Arranged by Pamela Weston. This edition: F593. Fentone Play Along Books. 62 pages. Published by Fentone Music. (44005334)
See more info...
Watch this video of orchestral player Ricardo Morales.
Read more about Orchestral Principal Clarinetists at the bottom of this page...
Famous Clarinet Players - Jazz
Jazz
- Don Byron, Eddie Daniels, Paquito D'Rivera, Buddy DeFranco, Pete Fountain
Read about the 2010 Jazz Clarinetist of the Year, Anat Cohen here.
Eddie Daniels, Clarinet, and the Ensemble Sans Frontière (String Quintet) playing an excerpt from Frank Proto's String Quintet. You will not find the Proto quintet in the book following, but you will get good incite as too how to play works that difficult here...


The Vandoren Etude and Exercise Book Fpr Clarinet The Secrets of Ten Master Clarinetists. By David Weber; Eddie Daniels; Gary Foster; Ginger Kroft Barnetson; Greg Raden; Harry Skoler; John Bruce Yeh; Mitchell Estrin; Paquito D'rivera; Teresa Reilly. Edited by David Weber, Eddie Daniels, Gary Foster, Ginger Kroft Barnetson, Greg Raden, Harry Skoler, John Bruce Yeh, Mitchell Estrin, Paquito D'rivera, Teresa Reilly. For Clarinet Solo. Classical. Student Book. 109 pages. Published by Carl Fischer. (WF55)
See more info...
Paquito D'Rivera starting out on clarinet and ending on alto sax. I believe we tracked down the tunes on the above Paquito D'Rivera video. The first one is
Vals del Sur
. The second one is called
Snow Samba
, composed with the Brazilian trumpeter Claudio Roditi, and it's one of the tracks of the album "Return to Ipanema", released in 1989. I can't find any recordings other than this video of Paquito playing
Vals del Sur
. Thanks to Marco R. for filling me in on the second tune.
Yesterdays
with Buddy DeFranco with Les Brown and his Band of Renown, "Aurex Jazz Festival", Sep.1,1983 at Budokan(Tokyo,Japan). Make sure you listen to this one all the way to the end. AWESOME! You can find DeFranco's transcription of
Yesterday's
here…
Famous Clarinet Players - Jazz, Klezmer and World Music Meet
Clarinetist and composer
Don Byron
performs numerous styles of music. Bennetta Jules-Rosette, Ph.D. interviews Byron at the University of California. This is a 59 minute video so I've highlighted times below so you can skip to subjects that interest you or go directly to the music performance segments. See subject and performance times below video frame and let the video "load-in" before you skip from one section to the next. Times and performance sections in bold:
(0:00)
Byron speaks about his latest project and Afro-Caribbean music.
(2:00)
Great world clarinetists who influence Byron.
(3:09)
Byron speaks about how he started studying clarinet and how it helped him overcome challenges of asthma. Also, family influences and studies from classical to jazz to Eastern European folk music.
(6:00)
Byron talks about album
Tuskegee Experiments
and klezmer music.
(12:38)
Ideas on uses of different musical genres and pushing their limits.
(14:30)
What is the Don Byron "stamp" on music?
(16:45) Byron performs with pianist, Billy Childs, at Price Center Lecture, UCSD.
(23:15) Music as a Social force?
(24:15)
Byron answers.
(28:35)
About
Blacksploitation
CD.
(31:16) Byron plays Waltz for Ellen from Tuskegee Experiments during the interview. (34:49) Byron plays another waltz with Billy Childs. (41:35)
About Byron's composing process.
(45:00)
Music style and idiom influences on Byron.
(47:40)
Byron on Stravinsky's
Ebony Concerto
.
(50:35)
Byron on Hip-Hop.
(53:25)
Byron's advice to young musicians.
(54:14) Byron plays again as a closer
.
Dixieland Jazz
New Orleans jazz man
Pete Fountain
playing
Just a Closer Walk with Thee
with
Amazing Grace
in the middle and a few bars of
I Don't Want to Set the World on Fire
.
New Orleans Jazz Clarinetists
Famous Clarinetists - Classic New Orleans Jazz - Sidney Bechet, Johnny Dodds, and Jimmie Noone.
Sidney Bechet – song Blue Horizon, Sidney Bechet and His Blue Note Jazzmen, December 30, 1944
As noted on the YouTube write-up:
"Listen to the fine tremolo Bechet brings out of his instrument. Like all great jazz musicians, Bechet can bring everything about a song, from the sound of his instrument to the melody itself, to the very edge, where it appears as if it might just break off, without losing control. You may not notice how sure-footed some people are until you see them prance nimbly around a cliff. Here Bechet is in command throughout the piece, which is practically all clarinet solo. Richard Hadlock recalls some musical advice Bechet gave him regarding how to produce a tone: I'm going to give you one note today, he once told me. See how many ways you can play that note—growl it, smear it, flat it, sharp it, do anything you want to it. That's how you express your feelings in this music. It's like talking. (quoted in Ted Gioa, The History of Jazz, p. 50)."

Hear clarinetist Johnny Dodds in Chicago in 1928 with his usual gang - Natty Dominique and George Mitchell cornets, John Thomas on trombone, Charlie Alexander piano, Bud Scott banjo, and Baby Dodds drums.

Johnny Dodds
playing with King Oliver's Creole Jazz Band – below is
Dippermouth Blues
(
Sugarfoot Stomp
) 1923 Joe "King" Oliver was a jazz cornet player and bandleader. Johnny Dodds performed clarinet with him as well as Oliver's protegé Louis Armstrong, second cornet, Baby Dodds, drums, Lil Hardin, on piano, Honore Dutrey on trombone, and Bill Johnson, bass and banjo. Recordings made by this group in 1923 demonstrated the serious artistry of the New Orleans style of collective improvisation or Dixieland music to a wider audience.
Jimmie Noone
– song
You Rascal You
Jimmie Noone is generally regarded as one of the greatest of the second generation of jazz clarinetists, along with Johnny Dodds and Sidney Bechet.
Famous Clarinet Players - Klezmer
Klezmer - Dave Tarras, Andy Statman, Janfie Van Strien (clarinetist with the Amsterdam Klezmer Band)
The Andy Statman Trio (Andy on clarinet, Jim Whitney on bass and Larry Eagle on drums and percussion) performing an untitled original melody in concert, summer 2007.

If you know this untitled Klezmer melody, please contact me. Otherwise, hear Mr. Statman perform A Collection of Timeless Jewish Melodies here

Famous Clarinet Players - World
Bulgaria - Ivo Papazov and His Wedding Band. You need to check this out. Unbelievable playing and exciting...   

Greece - Expand your horizons and sound concept with this traditional Epirus Song by Greek Clarinetist Petroloukas Chalkias.

Macedonia - The famous clarinet player from Republic of Macedonia, Tale Ognenovski played the clarinet as a Macedonian folk instrument and became famous worldwide with his work. Below is not a video but a montage with some great playing on it.
Famous Clarinet Players - Historical
Historical Famous Clarinet Players – Anton Stadler, Richard Muhlfeld, H. Klose, C. Rose, Ralph McLane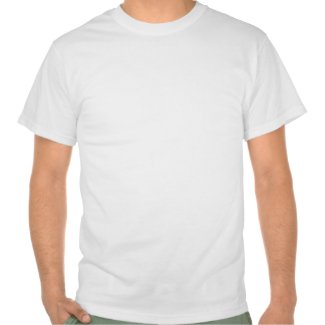 Clarinetist Anton Stadler and composer Mozart
by
clarinetnow
More "
"Clarinetist anton stadler T-Shirts
18 Trios - Volume 2 By A. Stadler. Arranged by Trio Di Bassetto. For 3 bass horns, 3 Bb clarinets, or 2 Bb clarinet and 1 bass clarinet. Classical. Level: 5-6. Published by International Music Diffusion (Arpeges Diffusion) (French import). (395)
See more info...


40 Studies For Clarinet - Book 1 By C. Rose. Instructional book for Clarinet. These technical etudes for developing dexterity in the advancing clarinetist have become celebrated standards. Book one presents twenty musical gems that should be part of every clarinetist's library. 24 pages. Published by Carl Fischer. (CF.O437)
See more info...
If you ask a clarinetist who the most
famous clarinet players
are, they might give some of the aforementioned names, but more than likely they'll give you their spin on the greatest clarinetist alive or dead and why that person is the greatest. And, they'll subdivide the players into musical styles, or countries and continents like: the greatest American clarinetist, French clarinetist, German clarinetist, Jazz clarinetist, Klezmer clarinetist, Greek clarinetist, etc… Then, you have the category of the most famous clarinet players of all time. It's hard to compare this category because recordings didn't become available until the late 1880s (cylinder disks). But, you can guess that the historically famous clarinetists would include Anton Stadler (Mozart's friend and inspiration to write the
Clarinet Concerto
and
Quintet
) and Richard Muhlfeld (Brahm's friend and inspiration to write the
Clarinet Sonatas
,
Trio
and
Quintet
). Matter of fact, Brahm's had decided to quit composing completely until he heard Richard Muhlfeld play as principal clarinetist of the Meiningen Court Orchestra in Germany. Thanks to Stadler and Brahms, the clarinet world has music written by two of the greatest composers that ever lived; written specifically for clarinet; and during the most mature time period of the composer's life.
famous clarinet players
are now-a-days? Well, let's start with the Grammy awards. The "person on the street" knows what the Grammy awards are, right?
GRAMMY WINNING CLARINETISTS
These Grammy winning recordings include soloists, chamber and jazz. As you might imagine, the recordings that win Best Classical Performance, Best Orchestral Performance, Best Choral Performance, etc… nearly all had clarinetists in the ensembles. This list does not cover these categories.
This list holds names of clarinetists who primarily play clarinet. If you are wondering where names like Paquito D'Rivera are, try Grammy winning saxophonists who also play clarinet.

THE ENVELOPE PLEASE! THE WINNERS ARE: Larry Combs, Eddie Daniels, Benny Goodman, Woody Herman, Artie Shaw and Richard Stoltzman.
To see the recordings and years these players won their Grammys and a full list of nominees, go the Clarinet Grammy Awards.


ORCHESTRAL PRINCIPAL CLARINETISTS
Winning the position of Principal Clarinet in a major symphony orchestra is a massive undertaking. You could say it is American Idol times ten. The competition is stiff among really talented, trained and already extremely professional musicians. Imagine this, and then the fact the principal clarinetists hold onto their jobs for a long time. Now, you come into famous clarinet player range.
Especially in large cities like New York City, the principal clarinetist is Stanley Drucker. He won a post with the orchestra in 1948 and became principal in 1960. He retired in 2009 having played with the orchestra 61 years and as principal a total of 49 years. Can you imagine a professional football player still playing competitive "on the field" football for 61 years?
See Mr. Drucker here performing Weber's Concertino with the New York Philharmonic.

Find a list here of all-time principals clarinetists of the New York Philharmonic.

These famous clarinet players perform the greatest orchestral literature of all time and premiere the new works of the day. As each orchestra produces professional audio and video recordings (like Live from Lincoln Center) often, these principal clarinetists execute perfectly musical phrases both in live performance and under the microphone.
The entire section of a major symphony orchestra is "famous" to clarinet players, especially in the host city. However, I've only chosen to list the principals of some major orchestras here. The orchestras are listed alphabetically.
Principal clarinetists of selected major symphony orchestras
Berlin Philharmonic - Wenzel Fuchs
Boston Symphony Orchestra - William R. Hudgins
Chicago Symphony Orchestra – position open
Cleveland Orchestra – Franklin Cohen
Royal Concertgebouw Orchestra (Amsterdam, Netherlands) -- Jacques Meertens
Israel Philharmonic Orchestra – Richard Lesser
London Symphony Orchestra – Andrew Marinner
Los Angeles Philharmonic - Michele Zukovsky
Metropolitan Opera Orchestra – Jessica Phillips Rieske and Anthony McGill. Hear Anthony McGill performing Air and Simple Gifts by John Williams and performed on the 2009 Presidential Inauguration.

New York Philharmonic – Undecided
Pittsburgh Symphony Orchestra - Michael Rusinek
San Francisco Symphony Orchestra – David Breeden
My recommendation is that if you live with-in two hours drive of one of these orchestras, try to talk your parents into buying recordings of that famous clarinet player and eventually go see them in a live concert. If you live far away from any of these orchestras, look up the local orchestra in the nearest city, and find out the name of the principal clarinetist and/or whole clarinet section. Then, see if they have any recordings and better yet, see the orchestra live. Also, once you know the name of this clarinetist, seek-out master classes or clinics they might give in the area.
To see a complete list of orchestra clarinet sections of orchestras worldwide, go here.